February 5, 2021
For Immediate Release
SCRANTON – Second Annual Pan-African Flag Raising to be held at Scranton City Hall
Black Scranton Project, Wilkes-Barre NAACP, Lackawanna County NAACP, Geisinger's Black Outreach Leadership Development (BOLD) Employee Resource Group, and Health Network & GCSOM, U.S. Senator Bob Casey, and Mayor Paige Cognetti will raise the Pan-African flag at City Hall to honor the start of Black History Month.
The ceremony is scheduled for Saturday February 6, 2021 at 12PM.
The public is encouraged to join the ceremony livestream to reflect, honor, and celebrate the pivotal role Black Americans have played in shaping national identity and culture.
Event Details
What: Pan-African Flag Raising
When: Saturday February 6, 2021 at 12PM
How to Watch: facebook.com/mayorofscranton, facebook.com/blackscranton, and ECTV Channel 19.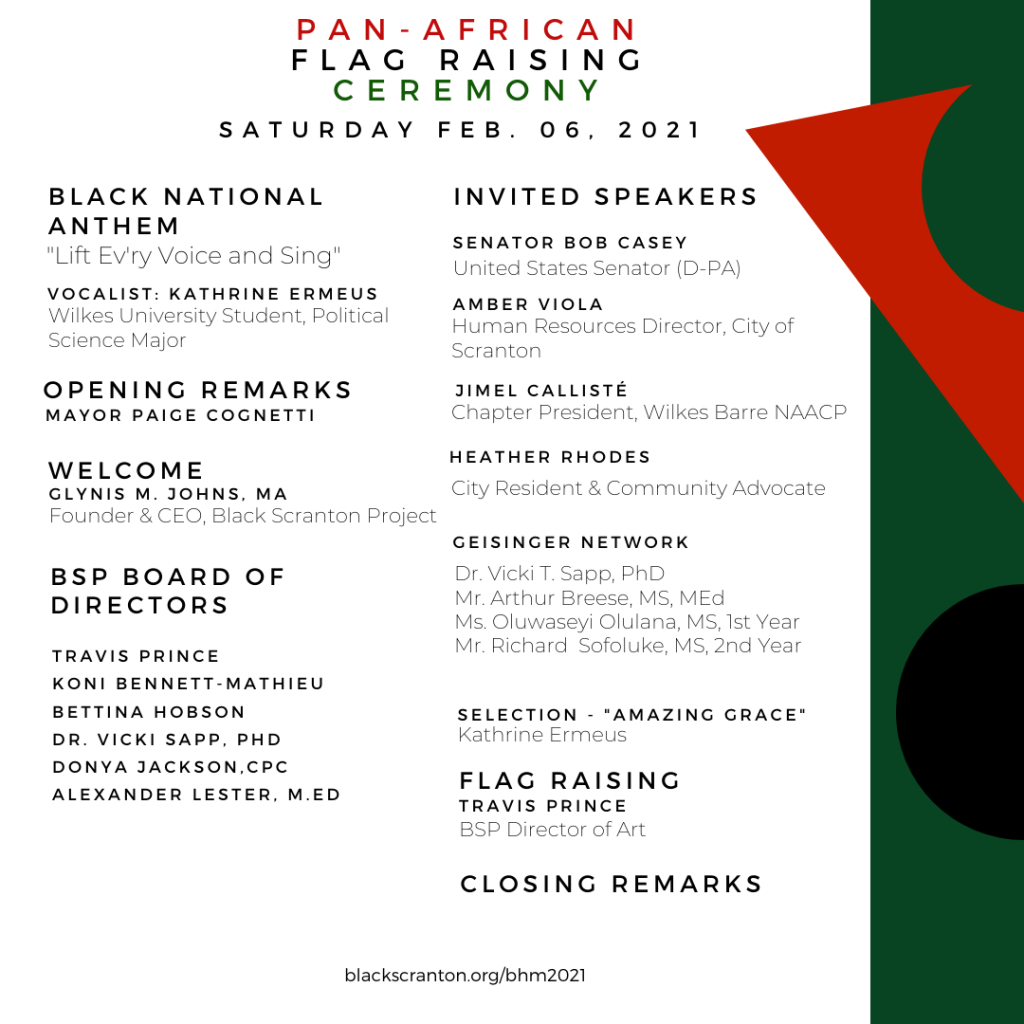 Last modified: February 5, 2021