SCRANTON, PA. – The City of Scranton is excited to announce Sprucin' Up Scranton, a city-wide cleanup initiative for May. Starting May 5, 2023, and continuing all Fridays in May, the City welcomes all citizens to join in a city-wide clean-up.
The City will provide bags and gloves for those interested in participating. The headquarters for pick-up and drop-off will be a city park in one of the four sections of Scranton.
Volunteers are encouraged to clean the sidewalks and green spaces of the designated neighborhood.
The dates, times, and locations are as follows:
May 5, 2023

South Scranton:

Connors Park, 9:00 AM-1:00 PM

May 12, 2023

North Scranton:

Weston Park, 9:00 AM-1:00 PM

May 19, 2023

West Scranton:

Novembrino Park, 9:00AM-1:00PM

May 26, 2023

East Scranton:

Nay Aug Park, Community Room, 9:00 AM-1:00 PM
For questions about Sprucin' Up Scranton, please contact Isiah Watson at (570)-702-6350 or iwatson@scrantonpa.gov
City of Scranton Announces Sprucin' Up Scranton City Cleanup Initiative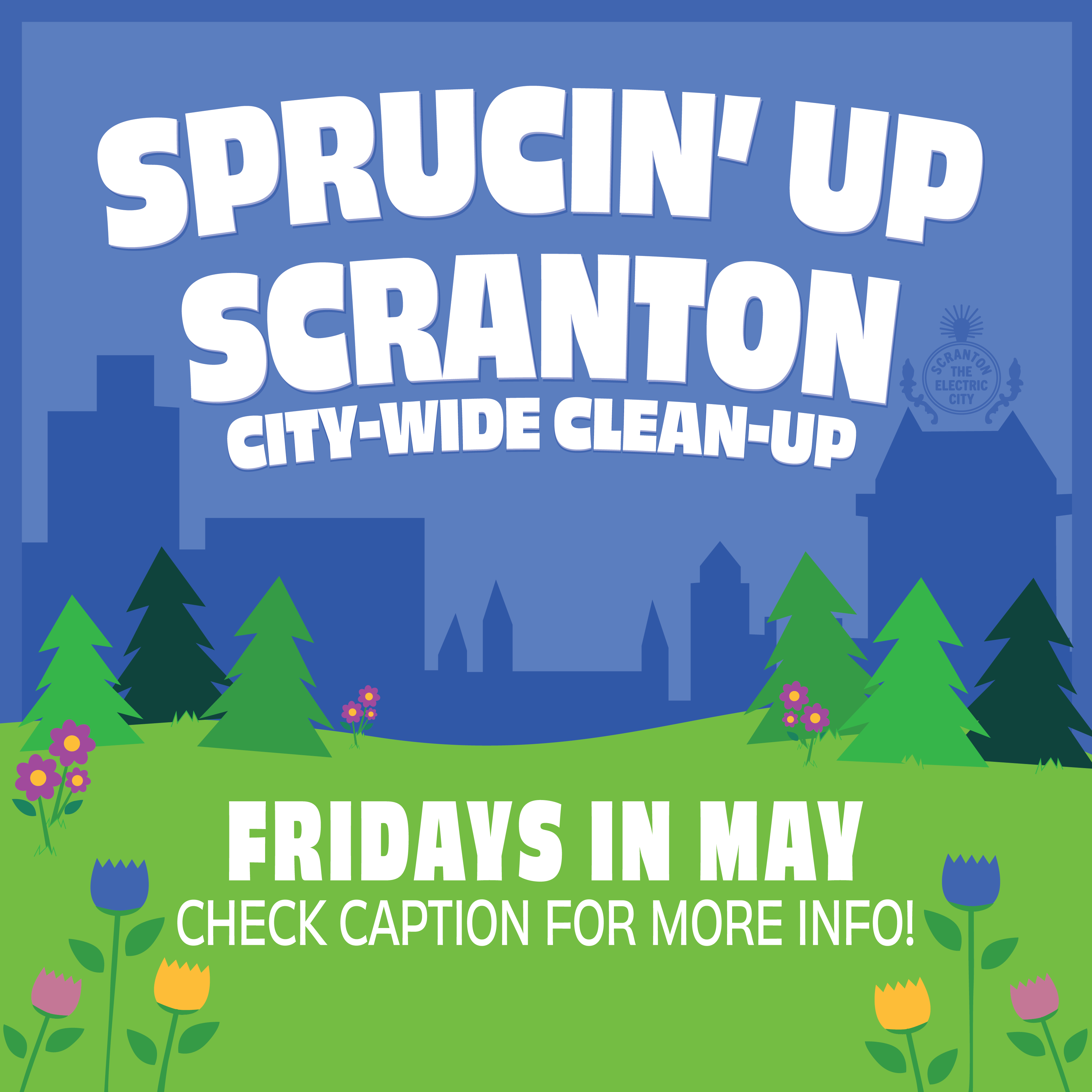 Last modified: May 10, 2023