Parks & Recreation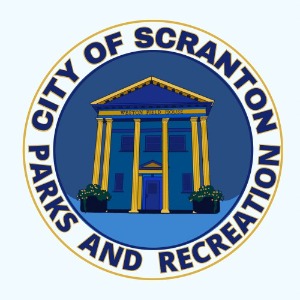 Hours: Monday-Friday 8:00 AM – 6:00 PM
Phone: 570-348-4186
Fax: 570-348-0270
Weston Field House – Parks and Recreation Headquarters: 982 Providence Road Scranton, PA 18508
Show-mobile Requests:
Interested in using our Show-mobile for your next event? Fill out our form!
Lifeguard and City Pool Information:
Upcoming Pool Hours: Closed for the Season
Interested in becoming a lifeguard for the City of Scranton? Let us know here!
Field Usage Agreement:
Looking to utilize a City facility? Fill out our Field Usage Agreement!
Parks & Recreation News:
Weston Field Building

We are open Monday through Friday 8am to 6pm. Face masks are required along with a temperature check before entering the building. Call to check about our morning daily swim. …

Hiring Lifeguards for 2022!

We are hiring lifeguards for both our indoor pool and our outdoor pools for 2022. We are hiring at 15 years old and up. Please return applications to City Hall …

Weston Field

We have a crucial announcement to make regarding Weston Field, located at 982 Providence Road in Scranton. Due to the newly placed COVID-19 restrictions, Weston Field is CLOSED from January …
City Parks and Recreation Facilities:
| | |
| --- | --- |
| PARK | LOCATION (Block) |
| Allen Park | 1100 Price Street, Hyde Park |
| Billy Barrett Park | 2800 Colliery Avenue, Minooka |
| Capouse Avenue Park | 1300 Capouse Avenue, Pine Brook |
| Cayuga Football Field | 699 Cayuga Street, Providence |
| Central City Little League | 1500 Wood Street, Bulls Head |
| Chic Feldman Field | 100 Green Street, Pine Brook |
| Clover Field | 400 West Locust Street, West Side |
| Connell Park | 800 Gibbons Street, South Side |
| Connell Park Little League | 800 O'Hara Street, South Side |
| Connors Park | 500 Orchard Street, Nativity |
| Crowley Park | 2600 North Washington Avenue, Green Ridge |
| Darcy Park | 900 Richter Avenue, Hill Section |
| Doherty Park (Under Construction) | 400 Linden Street, Downtown |
| Duffy Park | 20 Harrison Avenue, Hill Section |
| East Scranton Little League | 900 Richter Avenue, Hill Section |
| Fellows Park | 400 South Main Avenue, Lincoln Heights |
| Gerrity Park | 1700 Perry Avenue, Providence |
| Grace Street Playground | 400 Grace Street, Plot |
| Jackson Street Skate Park | 1300 Jackson Street, Hyde Park |
| McLain Park | 2100 Rockwell Avenue, Bangor Heights |
| Nay Aug Park | 500 Arthur Avenue, Hill Section |
| North Scranton Little League | 600 Theodore Street, High Works |
| North Scranton Mini Park | 1800 Wayne Avenue, Providence |
| Novembrino Park | 200 10th Avenue, Bellevue |
| Oakmont Park | 200 Debbie Drive, East Mountain |
| Powderly Park | 600 North Main Avenue, West Scranton |
| Renaissance Park | 500 Lackawanna Avenue, Downtown |
| Robinson Park | 90 East Mountain Road, East Mountain |
| Sturgis Park | 1700 North Washington Avenue, Green Ridge |
| Sunset Islands | 1000 Sunset Street, Green Ridge |
| The Lookout | 1200 Moosic Street, East Mountain |
| Tripp Park | 2100 Dorothy Street, Tripp's Park |
| Tripp Park Miss E League | 2100 Dorothy Street, Tripp's Park |
| West Scranton Junior Invaders Field | 100 North Dewey Avenue, Keyser Valley |
| West Scranton Little League | 800 Oxford Street, Bellevue |
| Weston Field | Parks & Recreation Headquarters | 982 Providence Road, Bulls Head |
| Weston Park | 100 Spring Street, Providence |
| Woodlawn Islands | 800 Woodlawn Street, Green Ridge |