About the Mayor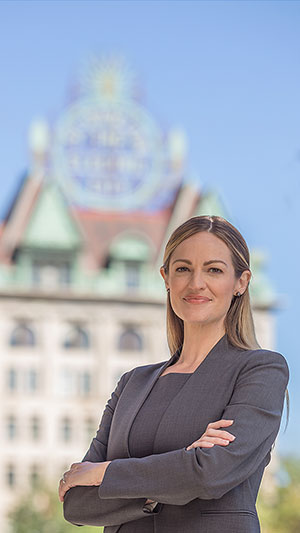 Paige G. Cognetti – Mayor
Office Hours: Monday – Friday, 8:00am to 4:30pm
Phone: (570) 348-4101
Fax: (570) 348-4251
Mayor Cognetti was sworn in as Mayor of Scranton on January 6, 2020. She won re-election to a full term in November 2021.
Prior to becoming Mayor, she advised the Pennsylvania Auditor General on oversight of public school districts and care for older adults. Mayor Cognetti previously served as a director on the Scranton School Board.

Mayor Cognetti served in the Obama administration as a senior advisor to the Under Secretary for International Affairs at the U.S. Treasury Department. She was a fundraiser and project director on numerous political campaigns. She also worked as an investment advisor in New York City.
Mayor Cognetti holds an MBA from Harvard Business School and graduated summa cum laude from University of Oregon Clark Honors College with a BA in English Literature.

Mayor Cognetti grew up in Beaverton, Oregon. She lives in Scranton with her husband and their two daughters.