Parks & Recreation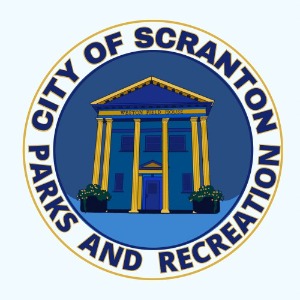 Scott Gassenmeyer: Parks & Recreation Director
Email: sgassenmeyer@scrantonpa.gov
Hours: Monday-Friday 8:00 AM – 6:00 PM
Phone: 570.348.4186
Fax: 570.348.0270
Weston Field House – Parks and Recreation Headquarters: 982 Providence Road, Scranton, PA 18508
Upcoming Events
2023 City Pool Hours
Weston Park Pool will be closed for the following days: 8/12, 8/13, 8/17, 8/19, 8/21, 8/23-8/25
Connell Park Pool will be closed for the following days: 8/13, 8/20, 8/22-8/25
| Outdoor Pools & Splash pads | Open Hours |
| --- | --- |
| Connell Park | Open Everyday | 12:00 PM to 6:00 PM |
| Weston Field House | Open Everyday | 12:00 PM to 6:00 PM |
| Weston Park | Open Everyday | 12:00 PM to 6:00 PM |
| Novembrino Splash Pad | Open Everyday | 12:00 PM to 6:00 PM |
Indoor Pools
Open Hours
Weston Field House
Adult Swim | Monday – Friday | 8:30 AM to 12:30 PM
Family Swim | Thursday – Friday | 3:30 PM to 5:30 PM
Interested in becoming a lifeguard for the City of Scranton? Let us know here!
For real-time updates, visit our socials.
Show-mobile Requests:
Interested in using our Show-mobile for your next event? Fill out our form!
Field Usage Agreement:
Looking to utilize a City facility? Fill out our Field Usage Agreement!
Parks & Recreation News:
Weston Field Building

We are open Monday through Friday 8am to 6pm. Face masks are required along with a temperature check before entering the building. Call to …

Read more

Hiring Lifeguards for 2022!

We are hiring lifeguards for both our indoor pool and our outdoor pools for 2022. We are hiring at 15 years old and up. …

Read more

Weston Field

We have a crucial announcement to make regarding Weston Field, located at 982 Providence Road in Scranton. Due to the newly placed COVID-19 restrictions, …

Read more
City Parks and Recreation Facilities:
| | |
| --- | --- |
| PARK | LOCATION (Block) |
| Allen Park | 1100 Price Street, Hyde Park |
| Billy Barrett Park | 2800 Colliery Avenue, Minooka |
| Capouse Avenue Park | 1300 Capouse Avenue, Pine Brook |
| Cayuga Football Field | 699 Cayuga Street, Providence |
| Central City Little League | 1500 Wood Street, Bulls Head |
| Chic Feldman Field | 100 Green Street, Pine Brook |
| Clover Field | 400 West Locust Street, West Side |
| Connell Park | 800 Gibbons Street, South Side |
| Connell Park Little League | 800 O'Hara Street, South Side |
| Connors Park | 500 Orchard Street, Nativity |
| Crowley Park | 2600 North Washington Avenue, Green Ridge |
| Darcy Park | 900 Richter Avenue, Hill Section |
| Doherty Park (Under Construction) | 400 Linden Street, Downtown |
| Duffy Park | 20 Harrison Avenue, Hill Section |
| East Scranton Little League | 900 Richter Avenue, Hill Section |
| Fellows Park | 400 South Main Avenue, Lincoln Heights |
| Gerrity Park | 1700 Perry Avenue, Providence |
| Grace Street Playground | 400 Grace Street, Plot |
| Jackson Street Skate Park | 1300 Jackson Street, Hyde Park |
| McLain Park | 2100 Rockwell Avenue, Bangor Heights |
| Nay Aug Park | 500 Arthur Avenue, Hill Section |
| North Scranton Little League | 600 Theodore Street, High Works |
| North Scranton Mini Park | 1800 Wayne Avenue, Providence |
| Novembrino Park | 200 10th Avenue, Bellevue |
| Oakmont Park | 200 Debbie Drive, East Mountain |
| Powderly Park | 600 North Main Avenue, West Scranton |
| Renaissance Park | 500 Lackawanna Avenue, Downtown |
| Robinson Park | 90 East Mountain Road, East Mountain |
| Sturgis Park | 1700 North Washington Avenue, Green Ridge |
| Sunset Islands | 1000 Sunset Street, Green Ridge |
| The Lookout | 1200 Moosic Street, East Mountain |
| Tripp Park | 2100 Dorothy Street, Tripp's Park |
| Tripp Park Miss E League | 2100 Dorothy Street, Tripp's Park |
| West Scranton Junior Invaders Field | 100 North Dewey Avenue, Keyser Valley |
| West Scranton Little League | 800 Oxford Street, Bellevue |
| Weston Field | Parks & Recreation Headquarters | 982 Providence Road, Bulls Head |
| Weston Park | 100 Spring Street, Providence |
| Woodlawn Islands | 800 Woodlawn Street, Green Ridge |